Your Bar, Curated + Delivered
Subscribe today and let us curate your top shelf.
---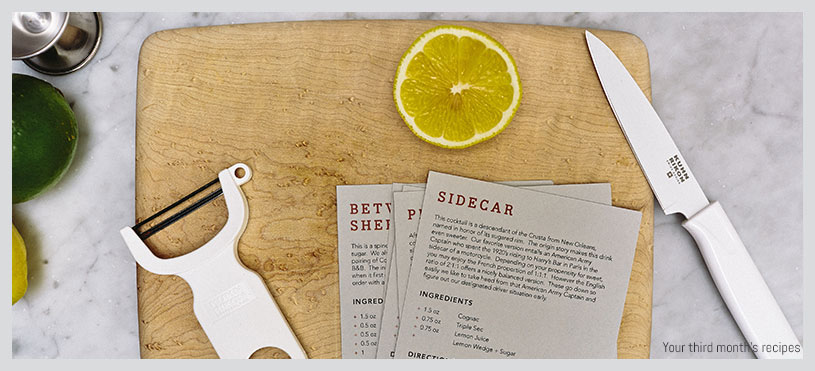 Our subscription builds you a complete home bar, and teaches you how to use it.  Our goal is not just to teach you how to make great classic cocktails, but also to share some of the rich legend and lore that make these classics so timeless. It  won't be long until you are your own favorite bartender, full of great stories to share with your friends.
How it works and what is included:
An introductory letter that shares some of the history, science, and significance of each bottle in the box..
5 classic cocktail recipes, which include their history, instructions, plus tips and tricks to make it your own.
3-6 full size quality spirits.  We provide the right spirits for the cocktails.  Nothing too basic, but nothing so fancy it gets lost in a cocktail, just right.  Call us Goldilocks.
Each box builds on the previous shipments to create the complete home bar.
Just like Netflix, you can pause or cancel at any time.  We will never ship you the same box twice.  If you pause your subscription and re-start it, we will be sure you continue your home bar journey right where you left off.Ready to shake it up?
$85/month