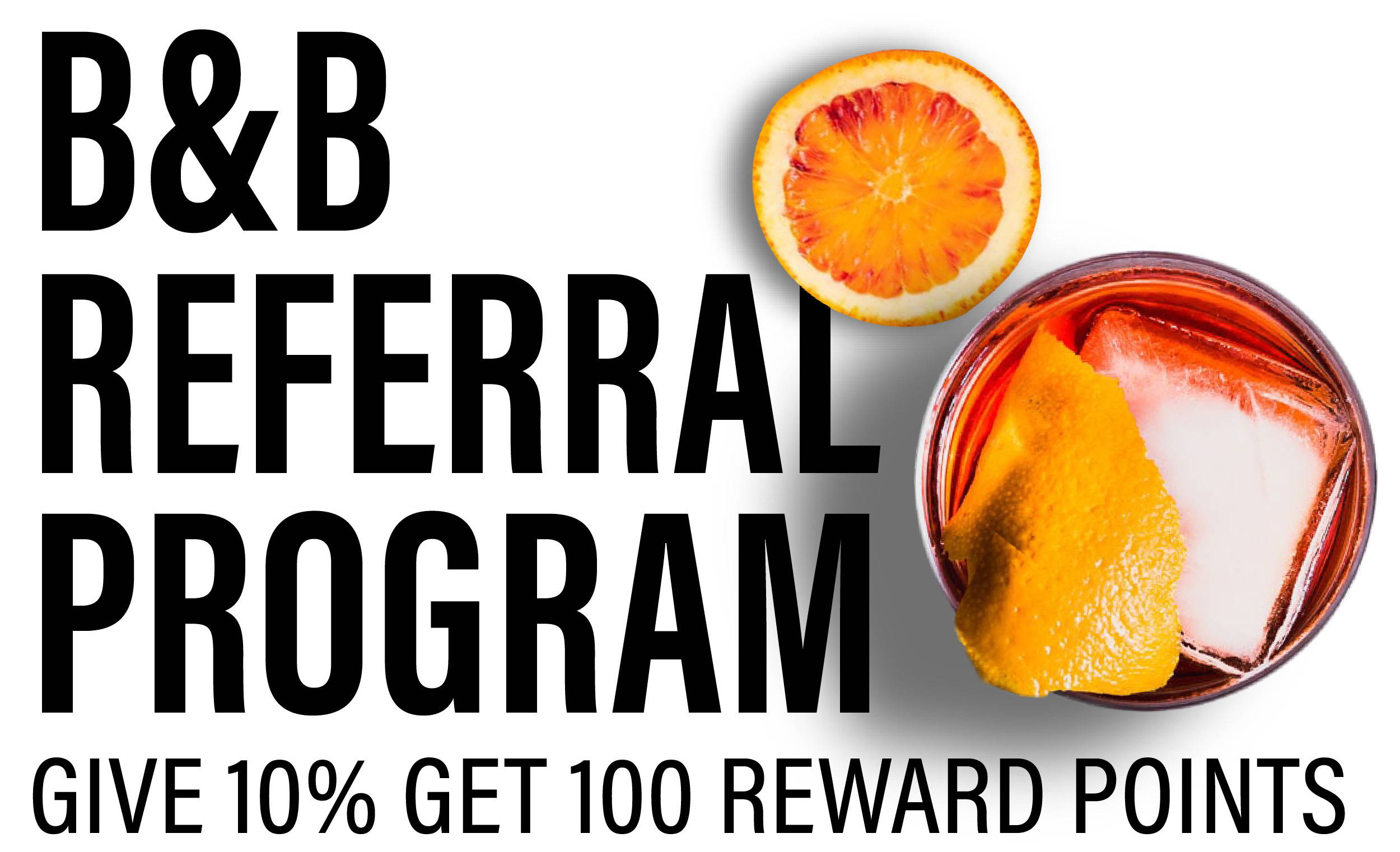 Share your unique referral link
To find your referral link anytime, login to your account, navigate to the Earn Points section within VBP Rewards, and click on the Refer A Friend option. You'll find sharing options, or copy your link and share it anywhere.
New customer gets 10% off!
Follow a referral link to Bitters & Bottles for a 10% off promo code. Discount is valid for new customers only, on purchases over $50. Create an account and use the promo code during checkout to redeem.

*To redeem your discount on Promotion items, contact us at support@bittersandbottles.com
When your referral link is used to make a qualifying purchase, you get 100 reward points! Track your success in the Account section of VBP Rewards. Referrals can't be applied retroactively, we're happy to help if you have any questions!