---
Previous Selections Include:
Joseph A. Magnus 13.5 Year Private Barrel
Four Roses Single Barrel OBSO
Woodinville 13 Year Private Selection
---
Previous Selections Include:
Neversink Spirits Gin
The 2019 Letherbee Autumnal Gin
Copper & King's History of Lover's Gin

---
Previous Selections Include:
Neisson 2015 French Limousin Oak Rhum
Chairman's Reserve 13 Year Pot Still Cask Strength
Plantation Peru 2004

---
Citadell Reserve Gin (750 ml)
Salers Gentiane Aperitif (750 ml)
Comoz Blanc Vermouth(750 ml)

---
Chateau De Pellehaut Selection Tenareze Armagnac
Crude "Rizzo" Rosemary Grapefruit Bitters
Cocktail & Sons Honeysuckle & Peppercorns Syrup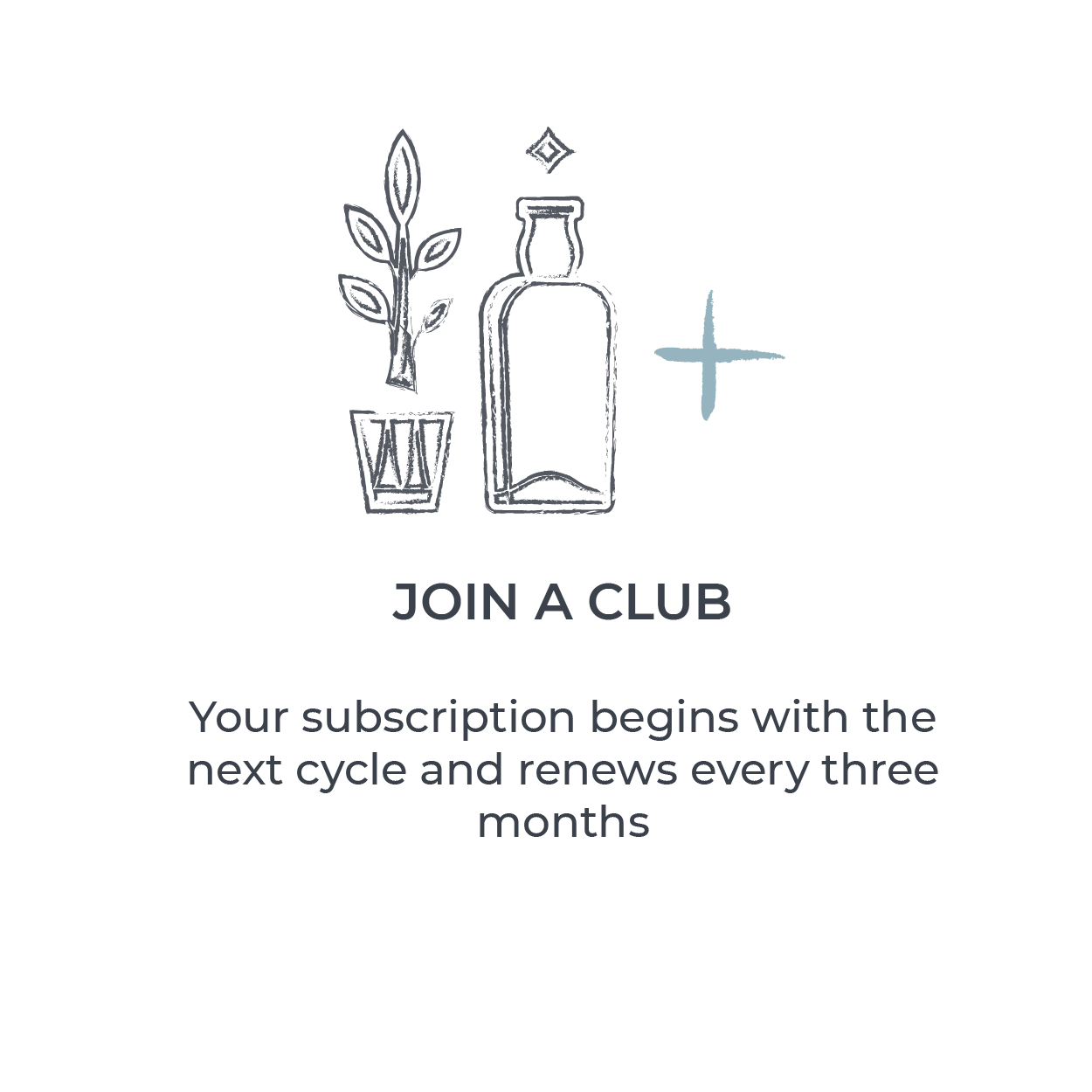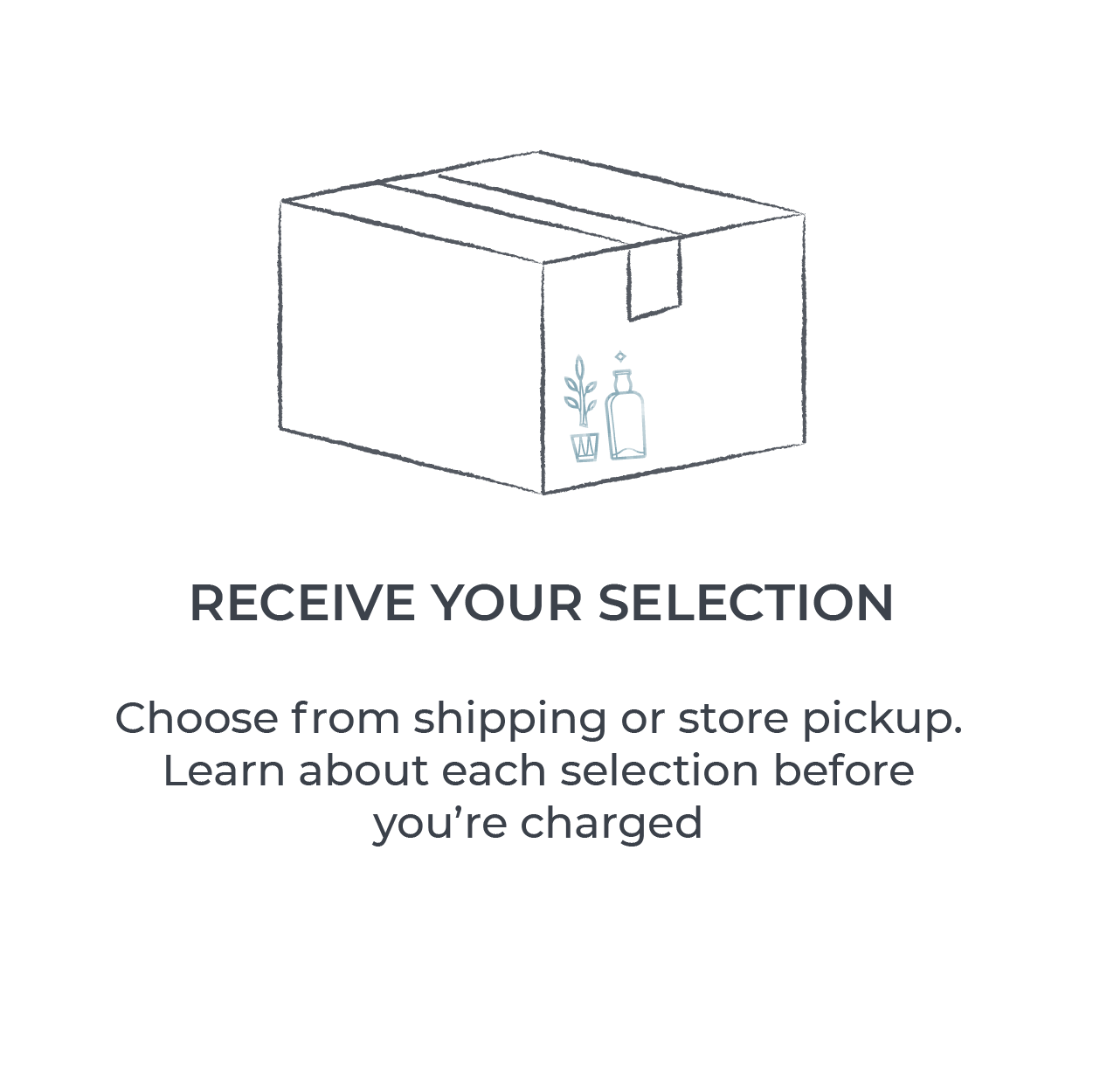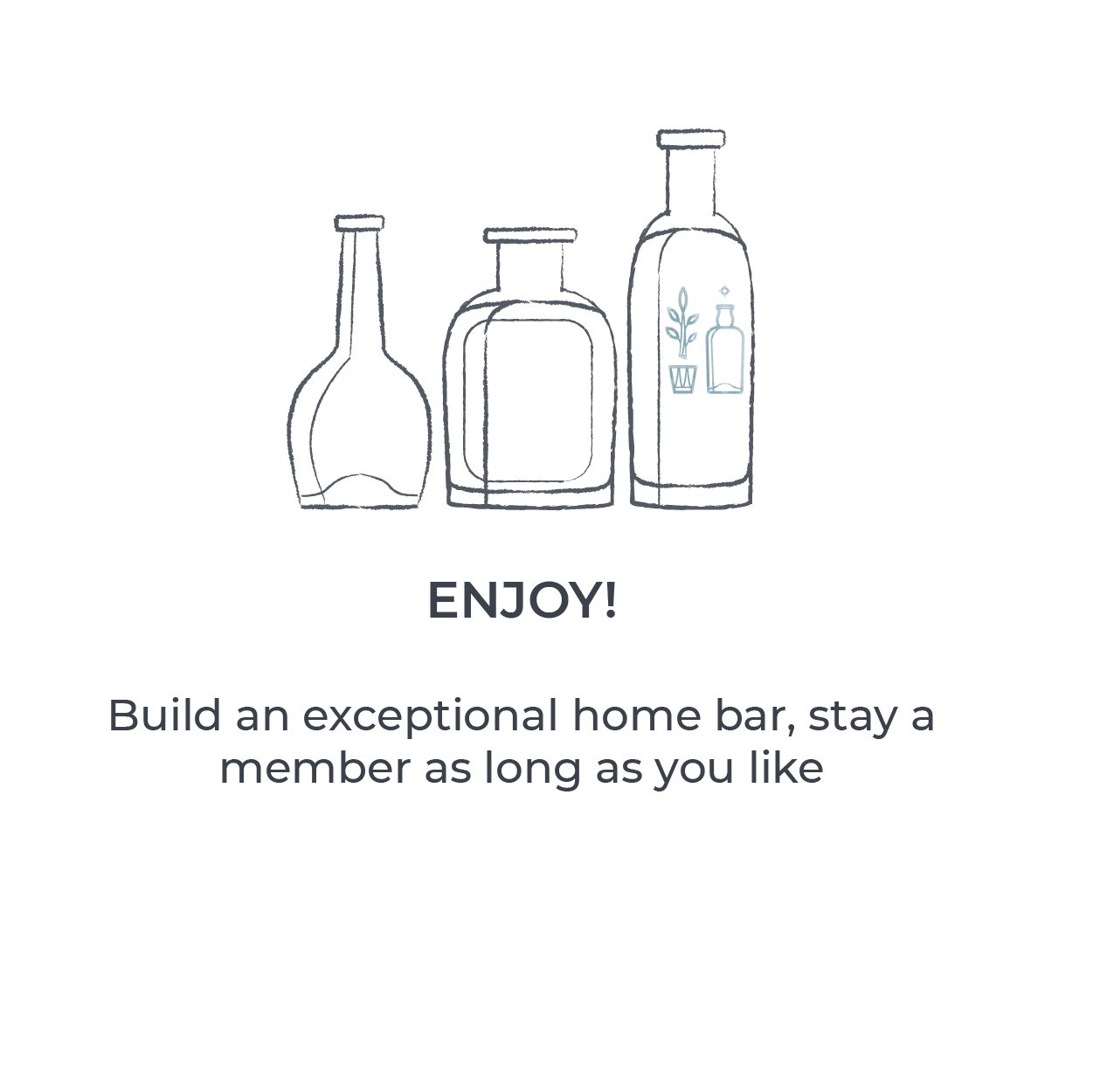 When will I get my subscription order?
Our clubs have a new selection once every three months. New subscribers will be added with the next run. Each club sign-up page has an ETA on the next round, although dates are approximate as supplier timelines can be a little wiggly.
What if I want to skip a quarter?
You'll get an email announcing your clubs new offering a week before it becomes available, if you'd like to skip, just reply back letting us know within three days. Note that once your payment method has been charged, we are unable to refund. If two quarters in a row are skipped, the subscription will be considered canceled.
Do I create a subscription account if I have a Bitters & Bottles account?
Yes! This is a secure additional section of the site that stores your payment information and is used to manage your club subscriptions. Register for your Club B&B account using the same email address to ensure your VBP points and Club Shop access go through.
Tell about the Club Shop.
Some items have gotten so popular, they're almost never available for our customers. We think it's really cool that subscribers trust us to choose something wonderful for them, our goal is to reserve some of these very popular, hard to find, often overpriced bottles – and reserve them for our subscribers, so they can also choose something wonderful for themselves!
How does the Club Shop work?
Every quarter that your subscription runs, your shop account is updated with access to the Club Shop. One subscription order entitles you to the purchase of one bottle from the Club Shop. Up to three Club Shop purchases can be banked - over different quarters or by signing up for more than one club. Purchasing more items than authorized from the Club Shop may result in a customer losing this perk.
Where can you ship to?
We can ship subscription purchases to all addresses in California. All packages must be accepted by an adult over 21 years.
How do I ship more items with my subscription?
Look for a free shipping code in the email announcing your new club offering. The code will be valid for seven days, and any additional items purchased will ship with your subscription purchase at no additional shipping cost.
When will my VBP points show up?
VBP points will be added to your account within forty-eight hours of your subscription purchase.
Can I use a VBP discount?
VBP discounts can't be applied to a subscription purchase, but can be used on any items from our shop.
Questions? Send us a message
Thanks!
This field is required
This field is required
This field is required